Stylists
Udi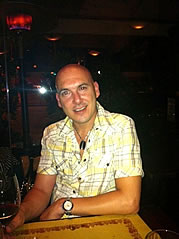 While other boys were clowning around at age 14, Udi was seriously taking a shot at being an artist like his mother. Adamant about excelling at his chosen career as a hairdresser, eleven years later Udi landed in Los Angeles which he now calls home. Born Ehud Behamo, cheerful and very likable, Udi is beginning to be "THE HAIRDRESSER" to watch out for in Beverly Hills. If you walk past a lady with the most natural hi-lights ever, it must have been with Udi as this tops his list of expertise. His Hair Extension creations are so thorough and precise you walk away like you "WERE BORN WITH IT" as many of his hip celebrity clientele love to describe his art. Udi is also certified in Brazilian blowout.
Inna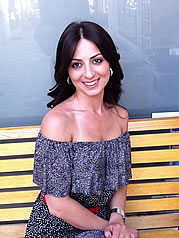 With over 15 years of experience as a professional hair stylist, her skills are amazing. Inna started her career in Moscow, Russia, where she worked in some upscale fashion salons. After moving to the United States, Inna has worked in different salons in Los Angeles, before finally joining our team. At Udi Salon, she has a very dedicated clientele. Inna's specialties are hair styling for special occasions, coloring, updos, Brazilian blowout and brow waxing.


www.lahairstyle.com
Amy

Amy is multifaceted hair stylist, makeup artist and threading expert who uses the human form as her canvas. She loves stretching her imagination using fashion, art, and the human condition as her inspiration. It is her goal to assist clients in achieving an elevated aesthetic most suitable to his or her natural character.
Christina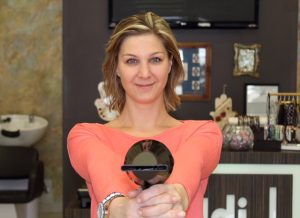 For over a decade Christina Chernozimova has been a licensed cosmetologist doing hair in and around Beverly Hills. She has worked with some of the best stylists in West Hollywood coloring and styling hair while perfecting methods that leave clients amazed.
Her specializing in "Brazilian Blow Outs" leave the hair looking healthy because of the techniques are taken to protect the hair during treatment.
Her blow drying techniques will also astonish you.
She has extensive training in cosmetology, professional products, and procedures, Christina loves to educate and inform her clients on the latest beauty advancements. She enjoys building a personal relationship with her clients and understands that as the season's change, so do the needs of her clients home care hair products. Christina also attended and worked with a great team at professional beauty trading shows all over the United States. Her easy and pleasant personality will have you come back! She would be happy to schedule a free consultation, where you are invited to bring your personal and home care beauty questions to her.